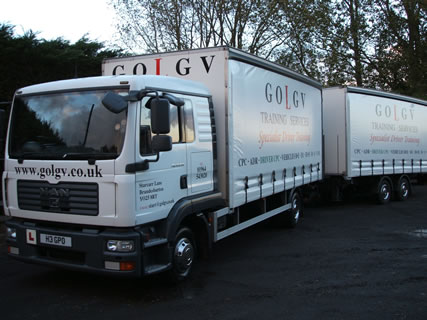 Licence Acquisition Practical Test

Each candidate is given a 1.5 hour practical driving test comprising of a manoeuvering exercise at the test centre and a road test. For vehicles with a trailer, coupling and un-coupling exercises are also required.
During the road test portion, each candidate will be expected to be able to start and stop the vehicle, overtake, use signals and gears correctly, turn safely and be able to maintain a safe position in the road in relation to other vehicles.
The C+E test can be taken in either an articulated vehicle, or in a rigid/drawbar combination. On completion of the test, the C+E entitlement will permit a driver to be able to drive either type of vehicle.
In order to get full vocational entitlement, you must pass the following test modules:
You can click on any module above to view.